Marathon, FL Weddings & Event Planning
---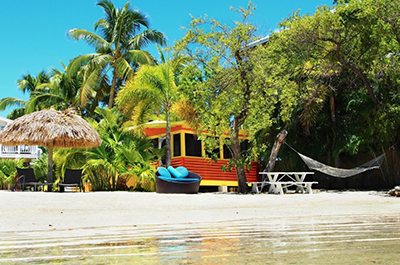 ---
Conch Key Cottages
---
Little Conch Key is the perfect location for Weddings and Family Reunions! Rent the entire island for your special event! We invite you to enjoy with us a little piece of tropical paradise.
---
"A Modern Romance is your connection to the most fabulous wedding venues in Marathon, Florida."Eric Baker - Founder
A Modern Romance gives you the exclusive expertise and detailed planning to orchestrate your ideal wedding in Marathon, Florida. Experienced wedding planners translate your needs and style into a fantasy event in the tropical panorama of Marathon.
A Modern Romance specializes in creating smooth, distinctive events in paradise locations to make every bride and groom's dream wedding a reality. Under the guidance of your own professional wedding planner, each service, activity, venue and vendor is carefully planned and chosen to represent the love and the passion of your relationship. With a single planning service executing your directions and preferences, your wedding is thoughtfully planned and smoothly carried out from travel to reception for a perfect event in a picturesque scene.
Host your wedding at Marathon's luxurious Hawk's Kay,
Conch Key Cottages and Tranquility Bay or other luxurious resorts, and let A Modern Romance take the stress out of booking and reservations. Contact A Modern Romance today to plan an unforgettable, stress-free wedding.